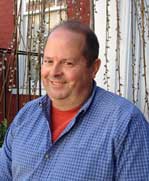 Weston Construction is a General Contractor with more than 25 years experience building new homes and renovating historic properties. Todd Buck, President of Weston Construction is a Charlottesville native and award winning builder who led green building practices locally.  His passion for superior workmanship stems from his ties to Charlottesville, Chestertown, and Nantucket communities, where distinctive architecture, history and quality materials combine to create historic homes.
Todd's additional interest in Green Building is why Weston Construction was a founding sponsor of the James River Building Council for the Charlottesville local sub-chapter of the US. Green Building Council.
Working with Weston Construction
As a Class "A" Contractor, you can expect quality.  What surprises many of Weston's clients; however, is the personal attention.  Weston's team listens to your ideas, learns your style, and works as your partner to achieve your goals.  Step-by-step throughout the process, Weston responds expeditiously to changes or requests, managing each project with the kind of care you would expect from family.