You don't have to turn into a frog to go green. Adopting eco-friendly ways not only improves your quality of living, but also helps the environment. If you are renovating your current home or building a new house, follow these tips to make your house greener.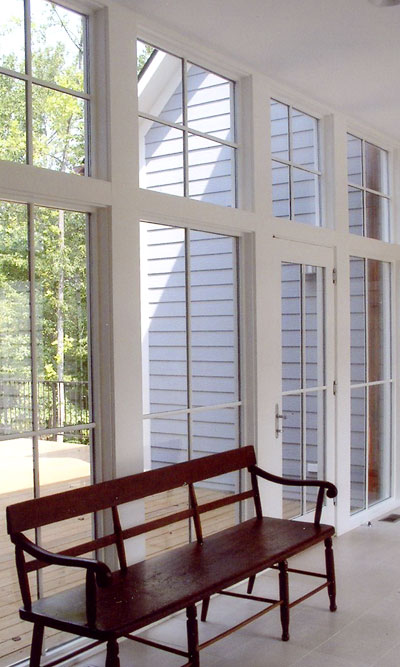 Invest in Double or Triple Paned Windows
The advantage of using double or triple paned windows is that they have a layer in between the glass (often filled with gases) that acts to insulate, so there is less heat / cold moving through the window. Low-E glass and windows filled with Argon gas can reduce heat loss up to 70% over single pane glass. This not only saves energy (money), but also keeps the interior temperature steady and more comfortable. The added benefit is it also has noise-reduction qualities.
Add Insulation
Adding insulation regulates the temperature of your home, but can also increases sound control between rooms and floors. There are several types of insulation to choose from. The most common is the type of fiberglass that comes in rolls or bats, and is easy to install. Another common type is a loose-fill blown-in insulation, often made of fiberglass, cellulose, or mineral wool. Cellulose is made of recycled newsprint, and most fiberglass contains some portion of recycled glass. Another option is a liquid foam insulation that is sprayed into the space and will expand, and then harden.
Solar Panels
We are not likely to run out of solar energy from the sun any time soon, which makes adding solar panels a great choice for going green. Replacing traditional energy sources with solar energy reduces your home's green house gas emissions. But also helps reduce the money you pay to the power company. Dominion Power Company has a pilot program allowing homeowners with solar systems to sell the excess energy back into the grid for 5 years, which helps defray the initial solar panel installation cost. Installation of solar panels is getting easier and the cost continues to drop—making it an increasingly popular energy efficiency choice.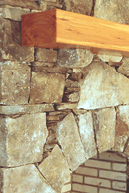 Use Reclaimed Materials
Use reclaimed elements from older homes (called upcycling) such as old flooring, exposed wood beams, doors, architectural molding, etc. Recovering and reusing these gems is good for the planet by reducing material in landfills, but also gives your home unique character. There are many sources for finding these materials, including local businesses and national online matching services. In our area, there are lots of old barns and out buildings that can be sources of materials if you are ambitious and handy.
Get a Programmable Thermostat
Installing a programmable thermostat is a simple way to reduce energy usage when you're not home. These thermostats are easy to install, and have timers to let you pre-set the temperature controls to suit your schedule, down to daily and hourly specifics. It also can automatically increase or decrease the temperatures during the night while you are sleeping.
Making green choices in the construction of a new home or renovation can not only save you money by reducing your energy costs, but will also make you feel good by helping out the planet. Weston Construction is very experienced in green building techniques. We'd be happy to discuss options with you on your next construction project.