Home remodeling projects can increase the value of your house, but knowing which projects return the most value can help you prioritize your wish list. Below are ideas and tips for home improvement that are popular and will improve the market value of your home.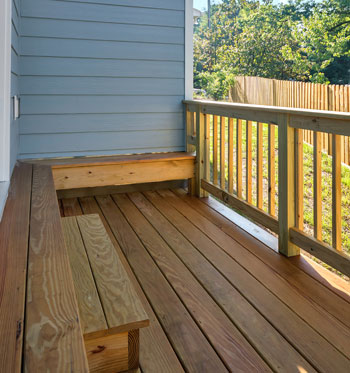 1. Adding a Deck
A Deck addition returns the greatest value among the major popular remodeling projects. Owners can recoup nearly 80% of the investment at resale by adding a deck. It makes the house more aesthetically pleasing, increases outdoor living space and increases the value of the house. Decks made from wood have slightly better cost-value ratio than composite decks. But you also have to consider the maintenance on a composite deck is less time consuming and costly than wood.
2. Adding a New Room
Try converting an already existing space into a bedroom. You can convert your basement into a new bedroom, or you can add a room above the garage that can be used as an apartment. Create an Attic Bedroom for the best for cost vs value, owners can recoup up to 77% of the cost at resale. Think of creative ways to use your new space. For example, an attic can be used as a TV or game room. A basement can be used as a playroom for your children.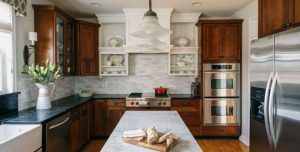 3. Kitchen Renovation
Renovation in the kitchen can pay off because it is such a centrally important part of the house. The payoff is expected to be 67 to 79% of the cost in increased value of the home. One of the most budget-efficient ways to give your kitchen a new look is to change its color. Ask your contractor to use environment-friendly low or no VOC (volatile organic compounds) paints that are free of harmful chemicals. Give your Kitchen a simple facelift by replacing old appliances with modern energy efficient ones. Since the appliances use less energy, your bills go down and you end up saving money.
4. Bathroom Remodel
Remodeling the bathroom can recoup 60 to 72% of the initial investment (see last month's blog post for the latest trends in bathroom remodeling). Look at unoccupied spaces in your house that can be turned into a bathroom. Consider the space you have versus the space needed before investing money. A bathroom with a bathtub and other accessories needs at least 35 square feet of space; a full bath needs 30 square feet; however a half bath needs only 18 square feet.
Smaller Projects
5. Adding Energy Efficient Windows
Investing in good quality energy efficient windows can save you up to $500 per year in energy costs, and will recoup up to 78% of the cost in home value. Not only do windows save money, they are eco friendly as well. Think about it, the more you use natural sunlight to light your rooms the less you spend on electricity.
6. Proper Insulation
Make sure you invest in energy efficient insulation. The initial cost is low, but can save you several hundred dollars per year in energy costs. In order to increase the value of the house, you need to add extra insulation, repair cracks, and look for air leaks around the house. One last tip is to replace old furnaces and air conditioners with new energy efficient ones.
7. Small items, big payoff
Other smaller improvements with big payoffs include Entry Door Replacement (101% recoup), Garage Door Replacement (88% recoup), Backup Power Generator (59%
recoup) and Siding Replacement (up to 80% recoup).
Items with the lowest recoup valuation include Sunroom addition (48%) and home office remodeling (38%)
Valuation estimates for this article were for mid-range projects sourced from Remodeling Magazine's Annual "Cost vs. Value Report". Weston Construction is a general contractor in Charlottesville, Virginia that can help with home remodeling projects to add value and enjoyment of your home.